2019 Summer Institute on Migration Research Methods
The 2019 Summer Institute on Migration Research Methods was hosted at Penn State at the Millennium Science Complex on the University Park campus. The institute trains early career researchers in best practices and methodologies particularly relevant to the study of immigration and migrant populations. Penn State, in partnership with the University of California, Berkeley, was awarded a Russell Sage Foundation and Carnegie Corporation training grant to host the institute. The co-organizers and principal faculty are Dr. Irene Bloemraad (University of California, Berkeley) and Dr. Jennifer Van Hook (Penn State).
Each day of the institute includes a mixture of instructional lectures and hands-on practical instruction or discussion, including conversations about professionalization and time for individualized feedback on participants' work. An interdisciplinary team of guest instructors will join the directors in training participants in (1) ethics and best practices for mixed methods research design; (2) estimating causal relationships in research on immigrants and immigration policy; and (3) the use of administrative and linked longitudinal data sources to study change over time and across generations. The institute's last day will also include sessions on how to increase the impact of research by translating findings for policy discussions and the public. There are ample opportunities for participants to discuss their ideas and research with the organizers, other participants, and visiting speakers.
Summer Institute Co-Directors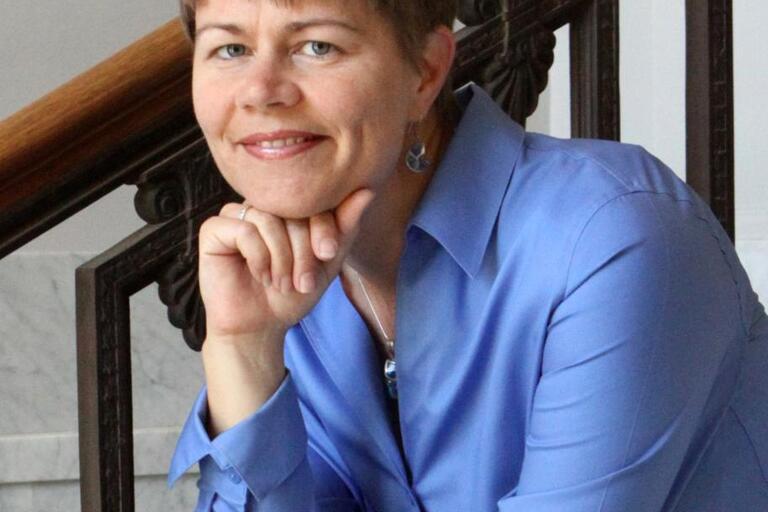 Irene Bloemraad
Irene Bloemraad, founding Director of the Berkeley Interdisciplinary Migration Initiative (BIMI), is also the Class of 1951 Professor of Sociology at UC Berkeley, the Thomas Garden Barnes Chair of Canadian Studies, and co-director of the Boundaries, Membership and Belonging program of the Canadian Institute for Advanced Research. In 2014, Dr. Bloemraad served as a member of the U.S. National Academies of Sciences committee reporting on the integration of immigrants into American society. Her research focuses on the incorporation of migrants into political communities and its impact on politics and understanding of membership.
Jennifer Van Hook
Jennifer Van Hook is the Roy C. Buck Professor of Sociology and Demography and Research Associate of the Population Research Institute at The Pennsylvania State University. Her research interests include the settlement and incorporation patterns of immigrants, demographics of undocumented populations, and the social, economic, and health assimilation of immigrants and their descendants in the United States. Currently, Dr. Van Hook is working on a project that uses linked U.S. Census data to better understand the assimilation process as it unfolded for Mexican immigrants across the 20th century.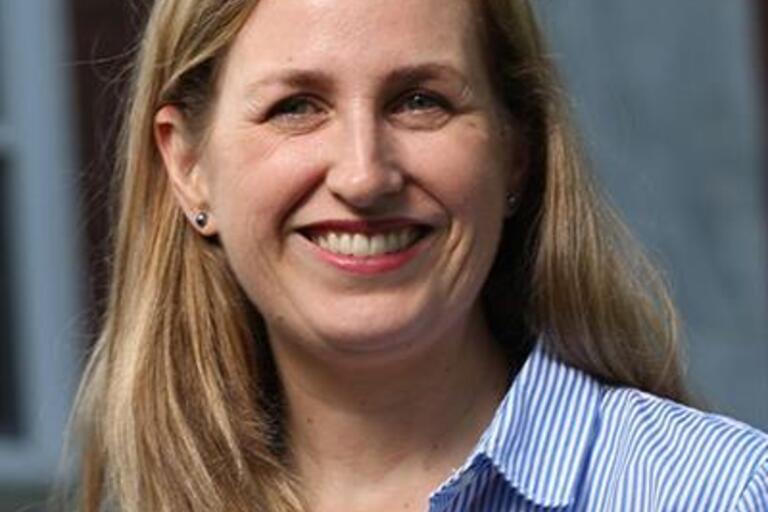 Helen Marrow
Helen B. Marrow is a sociologist of immigration, race and ethnicity, social class, health, and inequality and social policy. Her work explores Latin Americans' incorporation trajectories and racial and ethnic identities in the United States and Europe, the impact of immigration on social life and race relations in the rural American South, variation in public bureaucracies.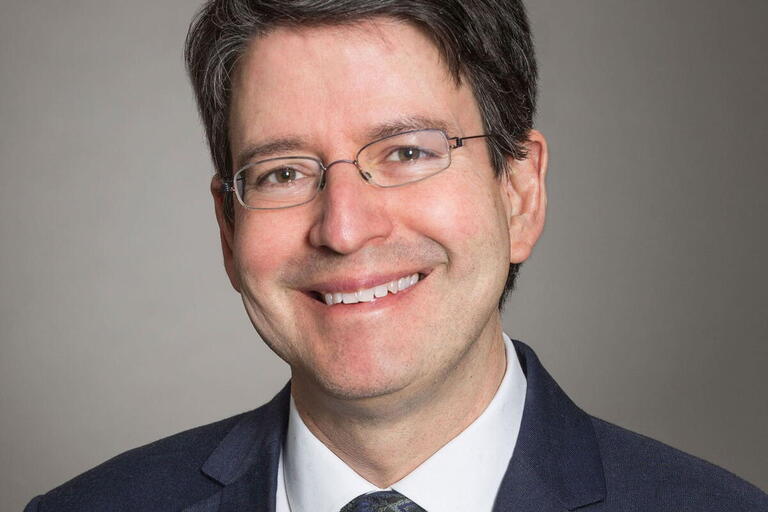 Michael Jones-Correa
Michael Jones-Correa (PhD Princeton) is the President's Distinguished Professor of Political Science and former, founding Director of the Center for the Study of Race, Ethnicity and Immigration (CSERI) at the University of Pennsylvania. He taught previously at Harvard and at Cornell, where he served as the Robert J. Katz Chair of the Department of Government.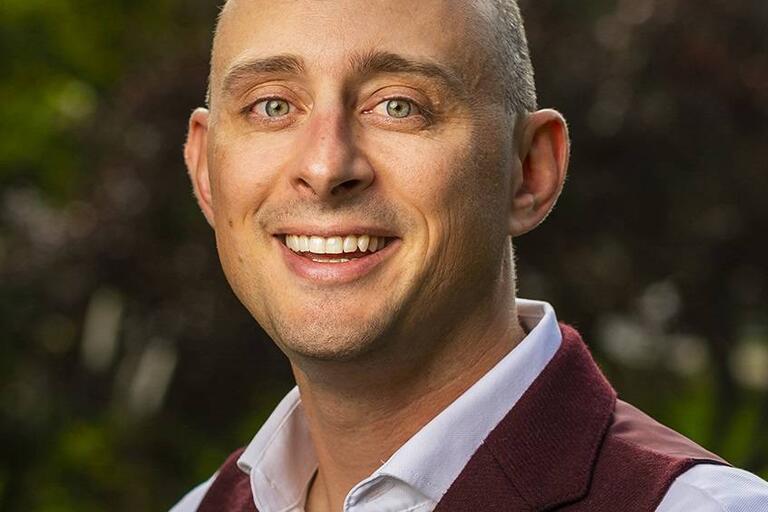 Chad Sparber
Chad Sparber examines the causes and consequences of U.S. immigration with a focus on the connection between immigration and skills. My questions of interest include: What skills do immigrants bring to the U.S. economy? What are the economic effects of the increase in skills that immigrants bring to the U.S.? And how has U.S. government policy intervention changed the supply of immigrants' skills?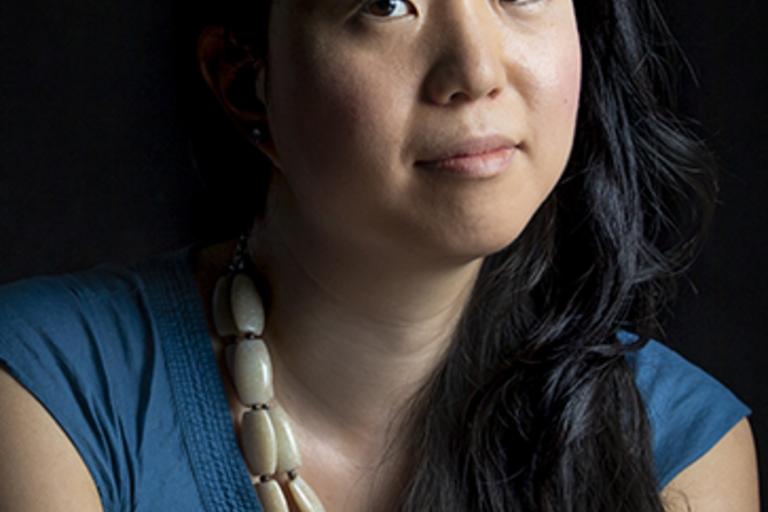 Julie J. Park
Julie J. Park is associate professor of education at the University of Maryland, College Park. Her research addresses racial equity in higher education, addressing the campus racial climate and college admissions. She also studies the complex ways that Asian Americans experience structural advantage and/or disadvantage in the realm of education.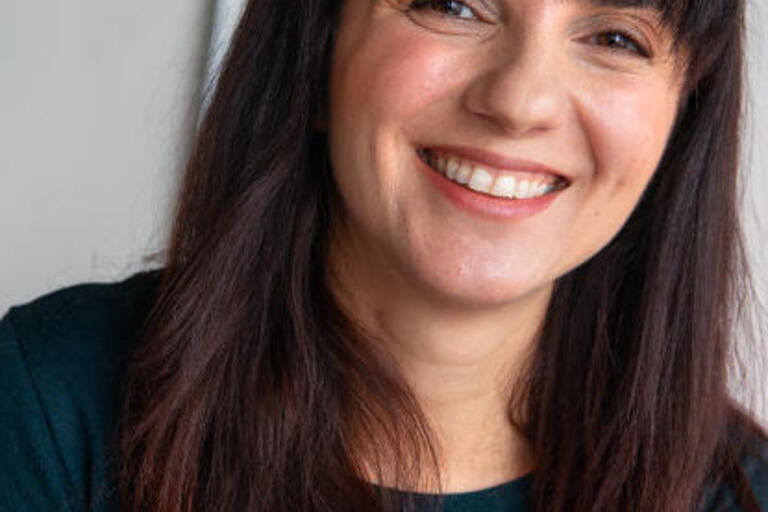 Filiz Garip
Filiz Garip is Professor of Sociology and Public Affairs. Her research lies at the intersection of migration, economic sociology and inequality. Within this general area, she studies the mechanisms that enable or constrain mobility and lead to greater or lesser degrees of social and economic inequality. Her work has been published in journals such as American Journal of Sociology, Demography, Population and Development Review, Sociological Methods and Research. 
Liying Luo
Dr. Luo's research focuses on (1) how aging, social change, and population processes interact with social institutions such as schools and family to produce inequality and disparities and (2) identifying trajectories and explaining trends in health, cognitive, and mortality outcomes.  She has developed a novel model for determining age, time periods, and cohort patterns in various outcomes such as cognitive development, health status and behaviors, mortality, and substance use.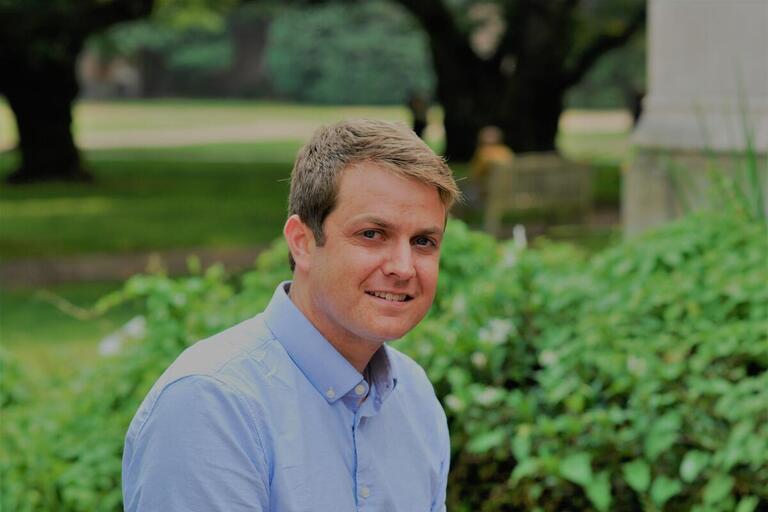 Peter Catron
Dr. Catron's research focuses on the socioeconomic mobility and assimilation of immigrants throughout history.  He is generally interested in how processes of mobility and labor market outcomes of immigrants are interlinked with societal institutions and economic structures that may condition individual efforts to make it in America.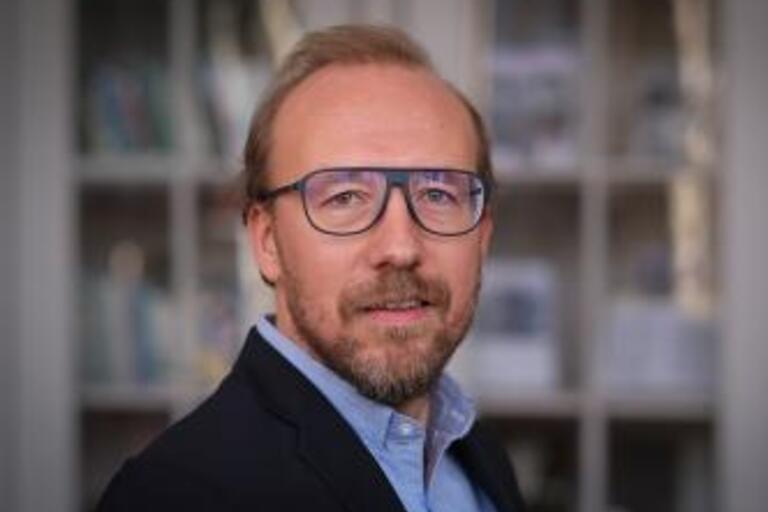 Maarten Vink
Maarten Vink is Professor of Political Sociology at the Department of Political Science, Maastricht University, the Netherlands. He leads the research project "Migrant Life Course and Legal Status Transition (MiLifeStatus)" funded by a Consolidator Grant of the European Research Council (2016-2021). He is one of the founders and was previously a Co-Director of the Maastricht Center for Citizenship, Migration and Development (MACIMIDE).
Katie Genadek
Katie Genadek is a Research Scientist at the University of Minnesota where she manages the IPUMS-USA data project and directs the outreach efforts for all IPUMS data projects. She is a labor economist and her research focused on the relationship between work and family for individuals, couples and parents as well as worker productivity. She has analyzed policy impacts on women's labor supply and household labor, and she has ongoing research in areas of couples time spent together, the impact of spouses on the work choices, workplace flexibility, productivity, and women's work in a historical context.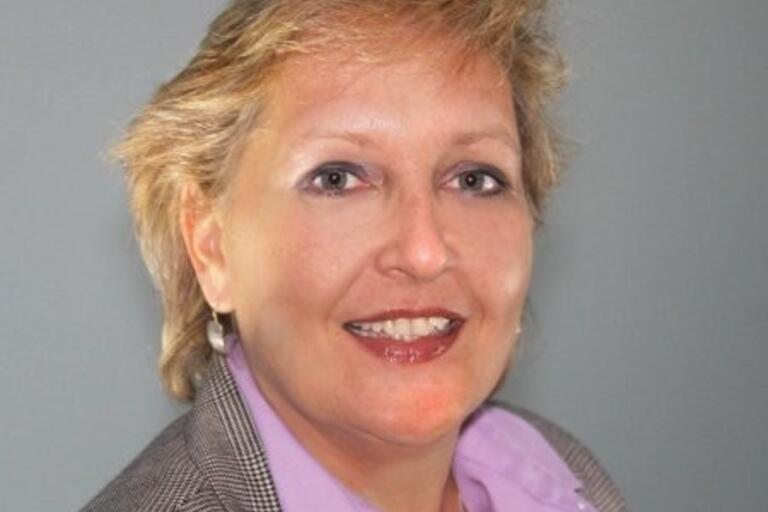 Michelle Mittelstadt
Michelle Mittelstadt is Director of Communications and Public Affairs at the Migration Policy Institute and is responsible for developing and implementing the Institute's strategic communications, coordinating public and media outreach and events, managing the editing and publishing process, and overseeing the Institute's websites, social media platforms, and publication.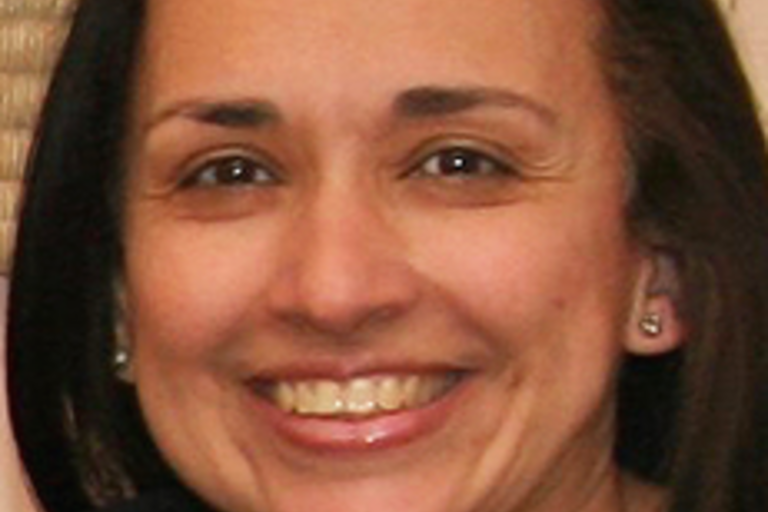 Aixa Cintrón-Vélez
Aixa Cintrón-Vélez is Program Director at the Russell Sage Foundation. At RSF, she manages the scientific portfolio for the Future of Work program and for the Race, Ethnicity, and Immigration program. She has also directed Foundation initiatives on the Socioeconomic and Political Effects of the Implementation of the Affordable Care Act in the U.S.
I. ETHICAL MIGRATION RESEARCH AND MIXED METHODS
Monday, June 10
09:00–09:45 Welcome and introductions
10:00–12:00 Ethical Migration Research and Designing Mixed Methods Projects
01:00–02:00 Nuts and Bolts in Mixed Method Migration Research
02:15–03:15 Brainstorming Sessions: Opportunities in Mixed Methods Research
03:30–04:30 Professionalization Panel Discussion: Publication and writing tips
II. CAUSAL INFERENCE
Tuesday, June 11
09:00–10:30 Experimental Approaches
11:00–12:30 Causal Inference in Migration Research
01:30–02:30 Nuts and Bolts: Causal Methods
02:45–03:45 Brainstorming: Opportunities in Experimental and Quasi-experimental Designs
04:00–05:00 Professionalization Panel Discussion: The research process
III. LONGITUDINAL ANALYSIS AND ADMINISTRATIVE RECORD LINKAGE
Wednesday, June 12: Substantive and Methodological Challenges in Studying Change Over Time
09:00–10:30 Longitudinal versus cross-sectional approaches
11:00–12:00 The Age-period-cohort conundrum
01:00–02:30 Nuts and Bolts: Synthetic cohort analysis and APC models
02:45–03:45 Nuts and Bolts: Collecting longitudinal data, life history calendars
04:00–05:00 Professionalization Panel Discussion: Securing research funding
Thursday, June 13: Administrative Record Linkages
09:00–10:15 Using administrative record linkages to follow individuals over time
10:30–12:00 Examples using historical census data
01:00–02:00 Nuts and Bolts: Accessing linked data, quality and selectivity of linkages
02:15–03:45 Student Presentations (3 groups of 3)
04:00–05:00 Professionalization Panel Discussion: Work-life balance
Friday, June 14: Administrative Record Linkages
09:00–10:30 European administrative record systems
11:00–12:30 Examples using European registration system data
01:30–03:00 Using administrative record linkages to examine change across generations
03:15–04:30 Student Presentations (3 groups of 3)
04:30–05:30 Professionalization Panel Discussion: Building and maintaining professional networks
IV. IMMIGRATION POLICY AND TRANSLATION
Saturday, June 15
10:00–12:00 Immigration and Immigrant Integration Policy Landscape
01:00–02:00 Professionalization Panel Discussion: Increasing the Impact of Research
02:30–04:00 Student Presentations (3 groups of 4 or 5)
07:00–09:30 Farewell dinner and wrap-up